'A top man'- A male who always strives to be the best version of himself in all spheres of life
Be the better you with the help of our Manbox community 
To me being a top man means constantly evolving and being the best version of yourself in all spheres of life.
I worked my way through life, learning a lot of rights and wrongs while being a role model to my younger brother. Through the trials and tribulations of life, the only thing I know is, I am full of wounds and still standing on my feet. All the storms I've faced in life, didn't break me but helped me find a purpose in life for myself. After the mistakes I've made, I proved to my family that the cycle of pain can be broken and that needing help and guidance from others didn't make me weak, it only made me mentally stronger.
I am a Top man because I embrace everything I represent and set myself free from anything that might hinder me in becoming the person I want to be.
(IG: Shaunworldwide)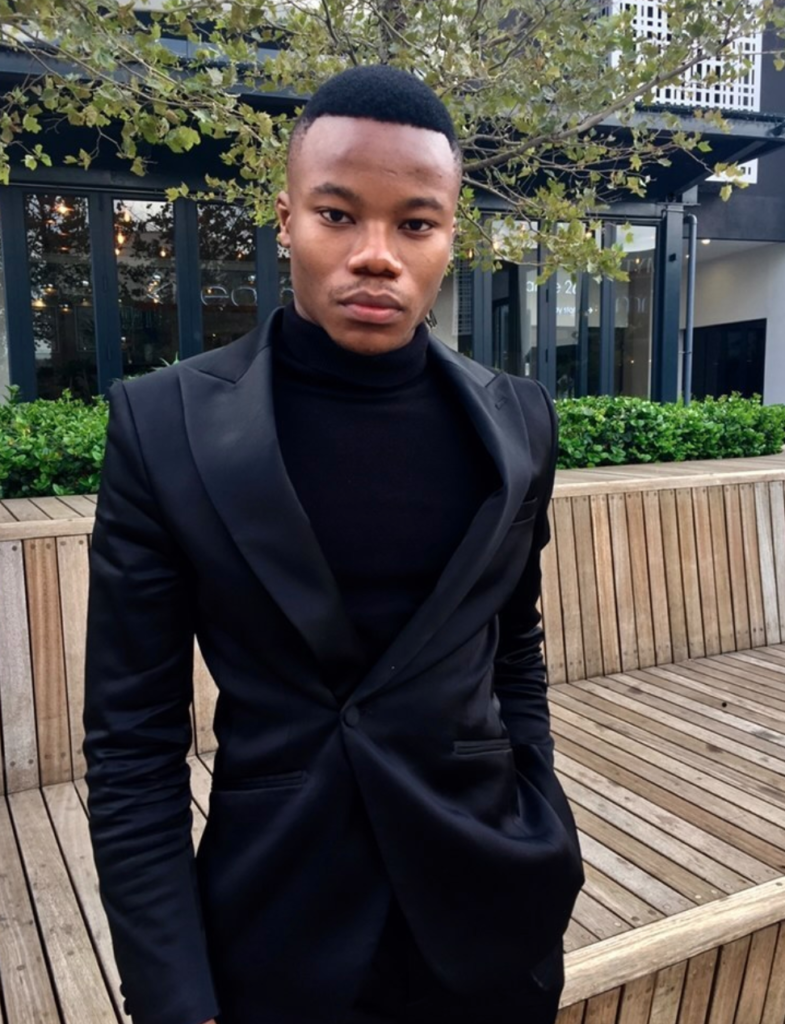 I think want is means to be a top man means one must be resilient, dynamic(for ever changing) in whatever field you are in and being able to break all societal borders placed against what it means to be a man and being unapologetic you!
Society has placed it's standards on what it truly means to be a man but in actuality being able to own who you are and embracing your true self that is your power that no one can take away from you but yourself.
As someone that into health and fitness, I had to adopt traits along the years to help achieve my goals: patience, consistency, determination is what takes you where you are going and not being to afraid to start all over again and rebuilding, most importantly individuality is what makes us all special no two people can do things the same way own, who you are and do it your way!
And that is my definition on what it means to be a top man.
(IG: chris_masinga)
I've always been a hands on type of gent, nothing was ever easy really, I've started small business that failed over and over again only because all I wanted to do was make money, I never sat down and thought things through, well not until around 18/19 years old when it finally hit me. The reason most of my work kept failing was because I was trying to follow paths that were taken by others, I was trying to do what others did, I was trying to create a brand, and all I needed to do was look in the mirror and realise I was the brand. Only then did I put in more time and effort into bettering myself and investing in myself.
I was asked what makes me a top man, and my answer was simple, I am a top man because I believe in myself, because I believe I have not yet scratched the surface of my purpose here, because I believe even thou I don't have this life thing figured out and I'm gonna ride this wave like I own it!
So listen here, you are amazing, you are great, all this is all you. Believe in yourself, and you'll see much fall into place.
A 'top man' is said to be a male who always strives to be the best version of himself in all spheres of life? I believe without doubt that I am that man.
My name is Pabalelo Jan Morena and you don't know me yet, but you will and I am coming for everything.
(IG: jusssirpablo)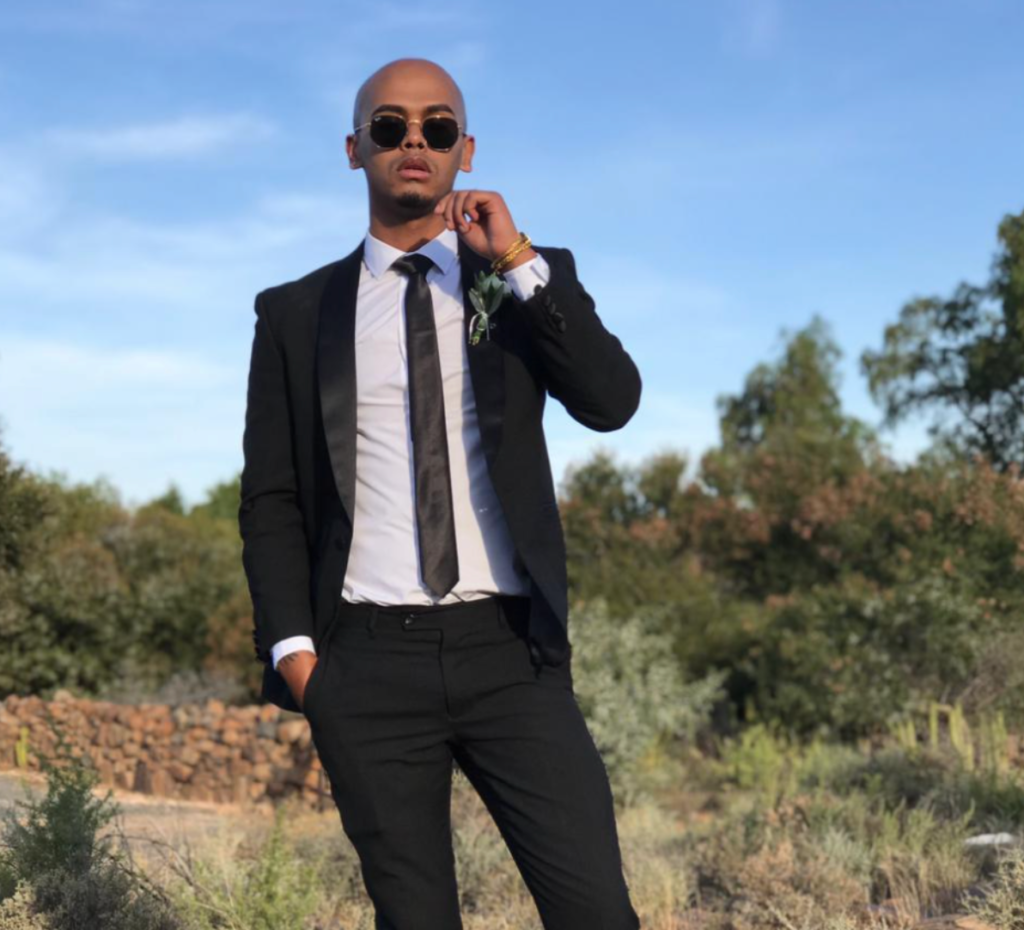 Firstly, you need to ask yourself, what is a "Top Man", to me, it would be being the best version of yourself through all aspects of your life. In your career, family life and through relationships.
You need to take responsibility for YOU, first and foremost, this means taking responsibility for whatever decisions you make and the results of those decisions. By taking the responsibility for what you do, you will learn to create a space where you are not affected by others, you have a new found love for yourself and you become a better version of who you want to be. It's all about growth.
I am going to break it down into these spheres:
In your career:
Whatever you decide you want to do with your life, make sure you do it wholeheartedly. I believe that you need to do everything with all that you have, passion should be the basis of every task you set out to do. In my career, it is ever changing, and with every change, I take on new challenges with a positive attitude.
Learn to take chances, you only miss the opportunities and chances that you never take. The worst thing that could happen is that you do it and discover it didn't work for you, if it does, great, if not, you move onto the next and keep trying.
In family life & relationships:
When it comes to relationships learn to be fully present. If you dedicate your time to the people that you care about, learn to do so wholeheartedly as well. You cannot tell those you love that you will be there for them, but you're distracted by other activities. Make the time and spend the time. Be honest, keep open lines of communication, life is too short for drama, and like the saying goes, honesty saves everyone time.
Lastly, have balance between all these aspects and stop sweating the small stuff, love yourself just as you are and in that way you can love those around you.
Sebastian Newman (@bas_new)
For me being a top man means constantly  evolving so I can stay clued up on relevant trends in my career and lifestyle in general. For instance, my vision, goals and lifestyle have to be aligned to ensure that my plans are sustainable. 
As a top man, I have to keep my A Game on by showing up and delivering!
My level best. 
Once I have set my mind on doing something I make it a priority to constantly be on the move and make waves.
I rarely get the chance to stop and pat myself on the back, or let my ego get in the way.
My mantra in life reminds me that excellence is not a skill, it's an attitude and I keep that attitude just like how every topman should.
(hyperman_Q)
Education is key
Being knowledgeable on many different topics, makes networking a breeze.
-Rushil Jina
The world we're currently living in is no longer just pink and blue but rather inclusive of the entire rainbow.
Personally, I feel that being a top man means that you're able to be authentically the best version of YOU in all spheres of life.
I remember being that one male contemporary dancer that would be between 1st team rugby matches/practices and dance rehearsals/performances at High School but still being my fabulous self because I wasn't focused on what people would think or say about me but rather what impression and impact I'd leave behind.
With that being said, I definitely believe that having that positive attitude on life has shaped and moulded the human being I am today. My confidence and understanding of my sexuality definitely makes me bold and courageous!
I'd like to conclude with a quote by the multi Award winning Actress, Taraji P. Henson- "If you allow people to project their fears onto you, you just won't live" so STOP living for the next person and live your life the way YOU want to. PERIOD!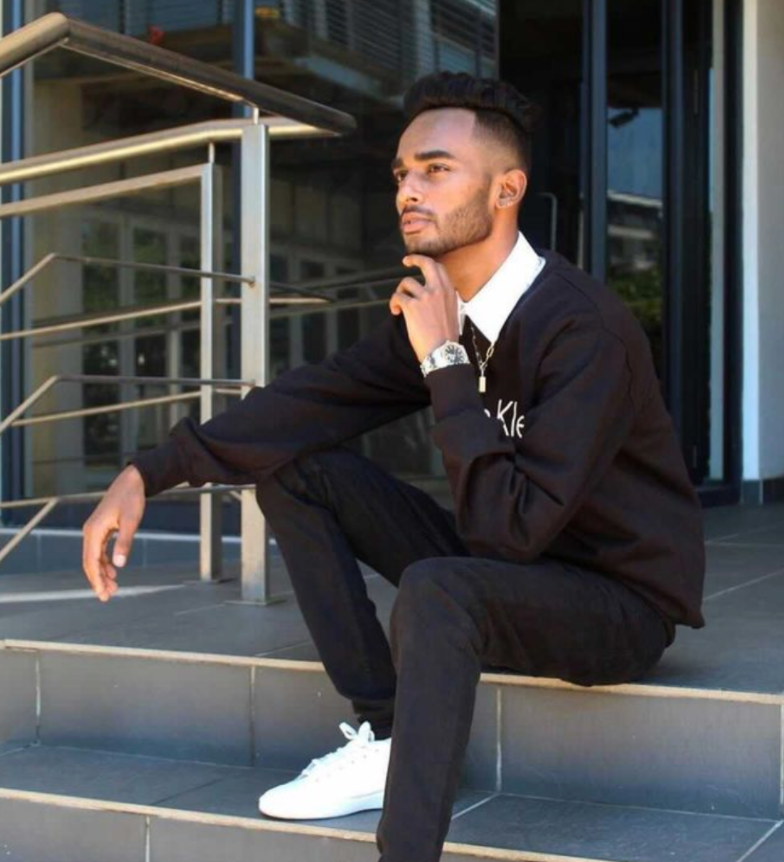 I am proud of who I am!!
CONFIDENCE, DETERMINATION and CONSISTENCY!!
That basically what sums up for me to actually be a top man.
A top man should be able to look at things from multiple point of views and be able to deal with change on a frequent basis.
I put myself out there to reach the best I can and grow to great heights. It's not always going to be easy, there are trails and tribulations that are faced along my journey but therefore believing in myself is the key.
I always tell myself that my only competition is me and I won't stop until I am proud of who I am becoming, and the achievements I have made and still the upcoming opportunities. Always put yourself at the top of your to-do-list everyday and the rest will fall into place. Do it everyday, make yourself proud be your own hype because you create the adventures you take on.
l am strong and with my strength I will conquer any obstacle. And I believe there's a strong king behind every man.
-nicolangovender_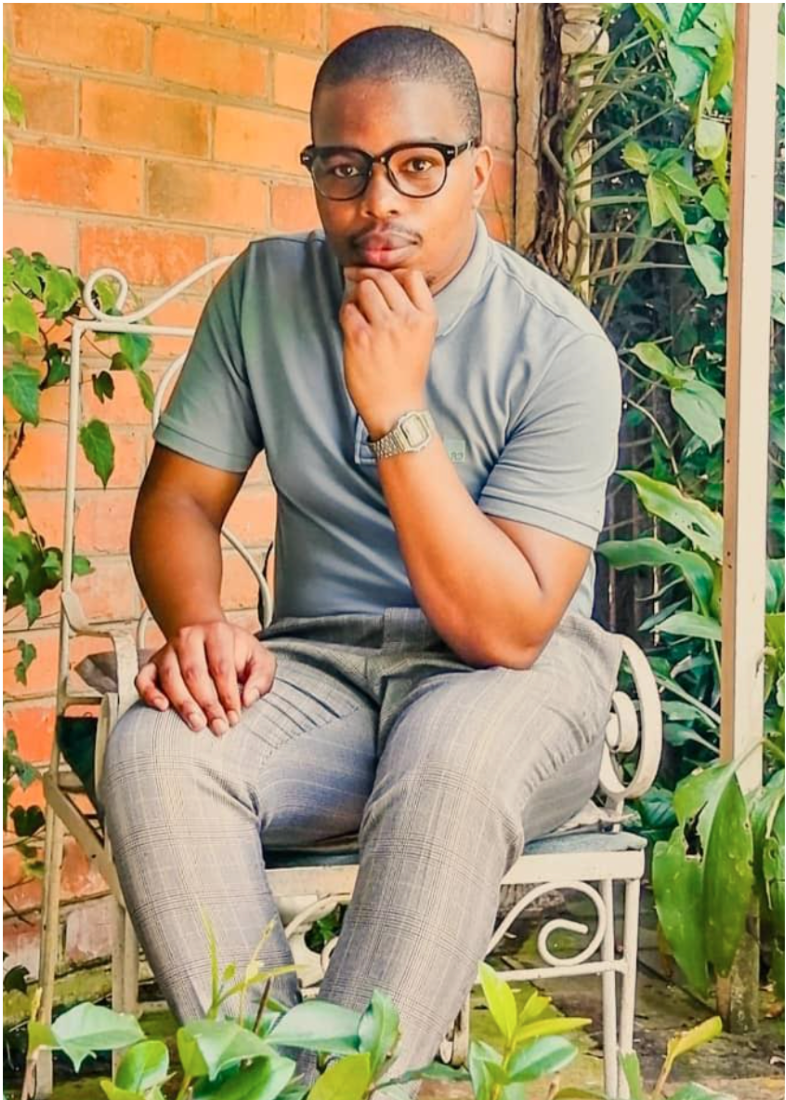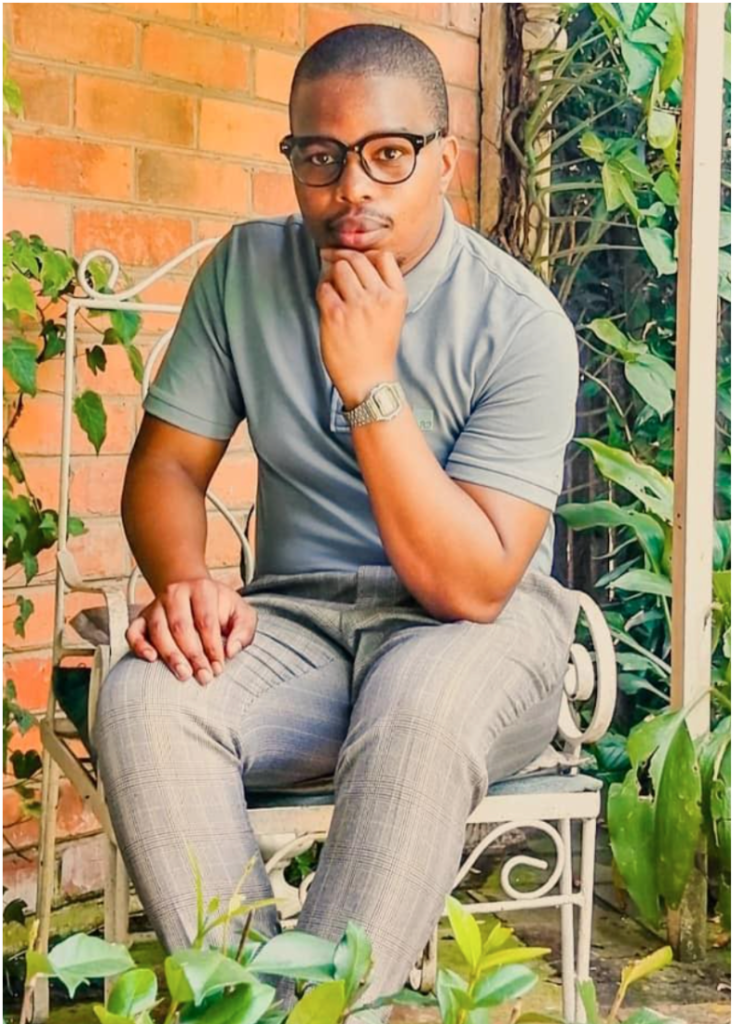 I'm a top man because I take care of myself, from  the way I look to my personal well being.  I'm a hard worker, I'm determined and I'm a family man who always strives to be the best version of myself.
Self care is important to me and it should not be defined by antiquated gender roles, we all deserve good grooming after all.
-THEMBA PERCIVAL
It takes consistency, discipline and dedication to be A Top Man. Consistency requires routine, I keep a tight one when it comes to my job and content creating. I always plan ahead, it really takes off most of the pressure.
I must admit though, being dedicated to what I do makes it easy for me to be motivated and find new ways to create magic. However, it's also essential that I find balance.
It's important for my mental health. I find time to unwind, relax and have fun, which is where discipline comes in. A Top Man knows when it's time to work and when it's time to play. Discipline to me also means staying true to myself. I don't compete, nor compare, I choose to focus on improving my craft.
To stay A Top Man, you have to be willing to adapt and humble enough to learn and grow. Don't let disappointment cloud your vision, take lessons from things not going right.
You owe it to yourself to go the extra mile and separate yourself from the ordinary.
–Lucky Mukhabele
What it takes to be a top man is to trust in your ability to create change, to motivate and inspire the helpless to aspire to greatness as well. Be brave and take risks, be patient and content and lastly to love and support your immediate circle 🙏🏽
Live life 💯
-Raaj (braaj_sa)
All it takes is to dare try again tomorrow even after doors were shut in your face today. Clinging on that inch of hope that tomorrow just might be a better day. Refusing to allow temporary setbacks determine the rest of your journey. It's the audacity to get up try again for me.
–kaygilah
To be a top man for me ,is not just to be the best in my craft but to be one step closer in being the best version of myself.
I turn my weaknesses into greatness, re-create myself as a gentleman. Forge a character that even the biggest critics can respect. These are the 10 factors o stand and live by 1. I invest in myself and style . 2. I treat my woman like golden treasure 3. I help other people and I share my knowledge. 4. I strive to be persistent, 5. I network often, 6. I acknowledge my failures , 7. I act, walk and talk like a king, 8. i dress not only to look good but to express myself, 9. Aim for a work life balance and 10. I cherish everyone whom I pass by from time to time
-Sithembele_nodlayiya
Firstly, it is not easy to be a top man. Personally it takes a lot to even consider calling yourself a top man.
Subjectively speaking, it takes a huge amount of discipline, consistency, dedication and a bit of motivation in everything that you do as a man to reach a top man status.
For instance, my journey in fitness would have been short lived if I had never sacrifice child like behaviour and begin to implement discipline, consistency and dedication to my health & physique as well as my business.
A top man is one that has mastered the fine balance in life between all the facets that make a human being successful. These facets include mastering physical, mental, emotional & spiritual well-being. Above anything else a top man is a man that inspires & motivates people to do better at something in life.
-sthembiso.khoza_
Having a Top Man attitude means being true to oneself, believing in oneself, and living by a code of persistence to reach your goals, dreams, or future endeavors.
Being a Top Man is having a perspective that life's obstacles show you the way, teach you lessons, and helps you grow. Sometimes your journey starts easy and fizzles out, and other times, it starts challenging and is a climb to achieve. Always remember why you started even when nobody else does and be your cheerleader. Be proactive in your decisions and focus on keeping a good work ethic that will not sway even if things do not go as planned.
A Top Man is knowing you will get to the top with persistence, hard work, and good old grit.
-Lloyd Josephs (@gthingbrand)