Much loved by SA men everywhere for its distinctive and long-lasting fragrance, Brut is also instantly recognizable because of its iconic dark green packaging.
Brut empowers men, giving them class and sophistication.
We sent packs to profiled Manbox members to try for two weeks. They either received the Brut original to test or the brut Spirit to test.
BRUT SPIRIT
READ BRUT SPIRIT REVIEWS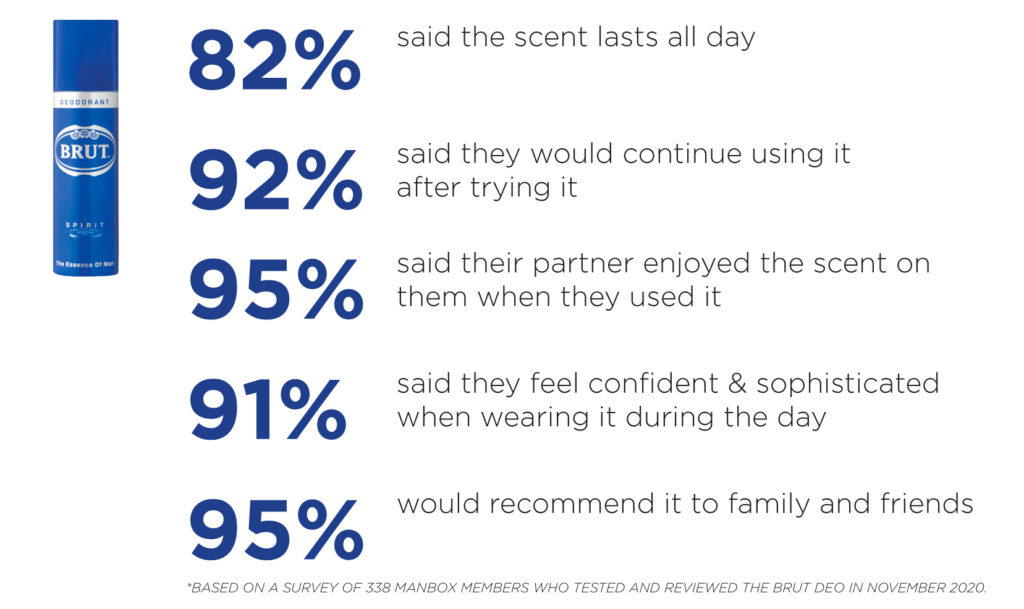 BRUT ORIGINAL
READ BRUT ORIGINAL REVIEWS
Check out these hashtags on social media to see the members who received packs: #TrustYourEssence #EssenceOfMan #SuitUp #manbox #manboxbrut
---
Thanks to all the entries, however, there can only be two winners.
The 1st prize winner of the R2500 Fabiani voucher is Pabalelo Morena – and the 2nd prize winner of the Brut hamper is Nkahloleng Allie – Congrats guys! We will be in touch via email to arrange your prizes.