If you're active on social media, then you've seen your fave celebrities rocking RICH MNISI unisex polo-neck. It's rare to see men and women of Mzansi to 'SBWL' (I want it now!) for the same thing.
Just a quick info on the talented designer:
RICH MNISI is a contemporary multi-disciplinary brand founded in 2015 by Africa Fashion International Young Designer of the Year 2014, Rich Mnisi. With a global view the brand is young at heart and explores the treasures engraved within Africa and the world of modern culture and heritage to tell the unique stories of then, now and soon.
The unisex polo-neck was originally debuted as part of his A/W 2016 collection, inspired by the Zulu Tribe. It comes in 3 colours, Cappuccino, Black & White and Orange & White. It is priced at R1,999.00 and is available to buy on richmnisi.com
Check out their Instagram page
OK, gents let's see who rocked the RICH MNISI polo-neck the best: @mmaponyane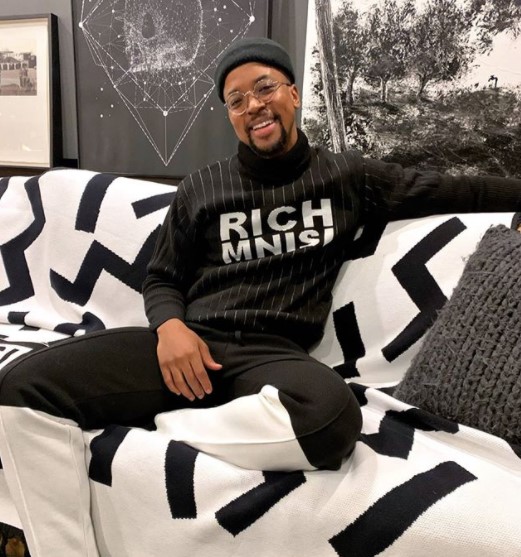 The "style advocate" of Mzansi, Maps Maponyane is serving us source, no surprise there. Somizi is never scared of spicing things up with "somgaga" touch. The RICH MNISI polo-neck only stands out if you know how to play with your colors. @Somizi
Siya Kolisi (and Somizi again) never disappoint on and off the field. He pulled the everyday look perfectly. @siya_kolisi_the_bear
It's always amazing to see local brands such as RICH MNISI getting the support they deserve.
Who is your favorite local designer?
Your wingman in becoming a better man,
Anele